Screws
HH Iron and Steel offers high-quality Screws to our customers at a competitive price. We are stocked with an array of collections of Screws with various specifications. Being the leading Screws Manufacturers, we procure high-grade raw materials to engineer ace-grade screws. The Metal Fasteners from HHIS satisfy our customers' requirements for threaded and non-threaded screws. Screws, though small in size, create a huge impact. The construction of a product involves assembling many parts, which are assembled with the aid of Screws.
HHIS follows stringent quality testing to ensure the procured JSW Screws are durable and reliable. The Metal Fasteners are finely engineered to serve their fastening function for a long life expectancy. At HHIS, the Authorized Screws Distributors/Dealers/Suppliers of Tata Steel and Corroshield, standard and unique variants of Fasteners are made available to our customers from different industries.
The physical strength of screws determines their durability and quality. HHIS manufactures Screws with higher strength, which bear the load during the fastening operation. The Screw head provides better support to enhance fastening operations. The design detailing of Metal Fasteners is precise. At HHIS, Steel Screws satisfy the requirements of varying sizes and threads. We procure Screws with corrosion-resistance properties.
We, the Metal Screws Manufacturers leverage the customer's preference for bolting nails in all seasonal conditions through our unique manufacturing methods. We offer light-duty and heavy-duty Metal Screws of the highest grade. The structural detailing of the Screw's top head gives the user control over the screwing operation at the precise jointing juncture. The Screw threads ensure faster and easier fastening operations. The unscrewing of HHIS Screws assists our customers in limiting screw deformations. The Metal Screws withstand the mechanical force when tampering with the nails in the structure. The finest detailing of Steel Screws at the top and tip enables better fastening, irrespective of manual or machine operation.
Specifications
IS:1786 Fe415 and IS:1786 Fe500 grade steels(IS:Indian Standard)
Features
Longer & Better Durability | Higher Tensile Strength | Better Elongation Value
Available Sizes
20 mm, 25 mm, 55 mm
Make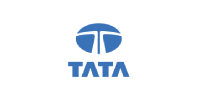 Frequently Asked Questions
Are Screws wholesale available at HHIS?
HHIS merchandises Steel Screws wholesale at cost-effective prices to our customers.
Are transportation facilities available?
Yes, HHIS delivers metal fasteners across South India.
What are the brands HHIS deals with?
We are the authorized Screws Dealer/Distributor/Supplier of Tata Steel and Corroshield.
What are the sizes available at HHIS?
HHIS offers Screw sizes of 20 mm, 25 mm, and 55 mm.
Applications