Welcome to HH Iron and Steel
Group concern of
HINDUSTAN HARDWARES
Quality Iron and Steel Products under one Roof
Hindustan Hardwares is a household name for any steel requirement in South India. Since our establishment in 1958, our business is driven by our Founder's vision to meet the Iron & Steel requirements of the Industrial & Construction sector.
Followed by the founder, Hindustan Hardwares is marching on successfully under the able guidance of our Managing Director Shri.D.Natarajan, B.E., We deal with a variety of Steel and Building products like TMT Bars, Angles, Channels, Beams, Rounds, Wire Rods, Flats, Square, GC Sheets, CR Sheets/ Coils, HR Sheets/Coils, GP Sheets/Coils, Colour Coated Sheets, Plates, Chequered Plates, and Cement. All ISI Steel Products, Paint, and Purlin products. By ensuring timely deliveries and offering products at competitive rates, we have many prestigious clients in our fold. The quality of products dealt with by HHIS speaks for its own. HH Iron And Steel Pvt Ltd is the Authorized Distributors of JSW Steel Limited for Neosteel TMT Bars, JSW Colouron + and JSW Vishwas + for Coimbatore, Erode and the Nilgiris Districts. These products are suitable for varieties of applications.
Read More
H H Iron and Steel Authorized Distributor for
Hindustan Hardware Authorised Dealer for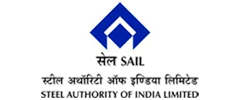 HH Steel & Cement Authorised Dealer for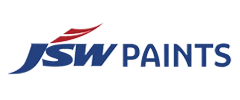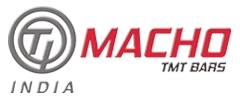 Mission, Vision & Strengths
Our Commitment to being better is Reflected in our Journey to be more Responsible, more Efficient, and Value-driven.
Mission

Mission
To be the market leader in supply of steel & construction material by ensuring right product supplied at the right price at the right/desired time.
Develop new markets and products and business development.
To exceed customer expectation and enhance customer experience.
Vision
Vision
One stop solution for all Construction & Industrial requirements.
Strengths
Strengths
Customer centric / Customer oriented
Quality is the first and foremost criteria
Efficient team in supply chain
Household name for years
Never give up attitude
Best after sales service
1958
Parent Company Hindustan Hardwares Founded
1977
Textile Division
Hindustan A Unit Founded
1992
Textile Division
Hindustan B Unit Founded
2000
Renewable Energy
WIND FARM
2015
JSW Distributionship - Branded Segment – TMT & Coated.
JSW Dealership For Cement
2016
JSW Shoppe Launched.
Renewable Energy Division– Solar Plant
2017
Roll Forming Machine For Roofing Sheets Installed
2018
HH Iron And Steel Pvt Ltd Founded
2022
JSW Experience Centre (Flagship Store - Pan India).
C & Z Forming Machine Installed
Infrastructure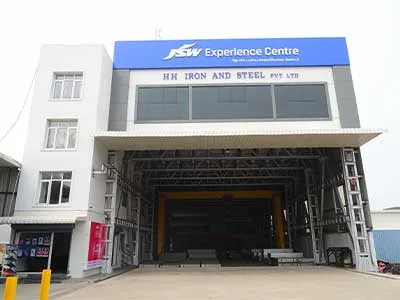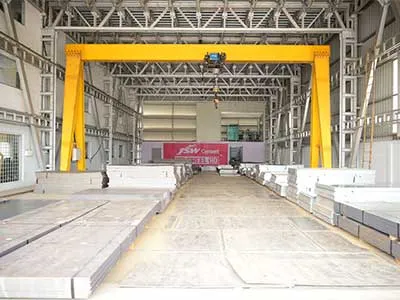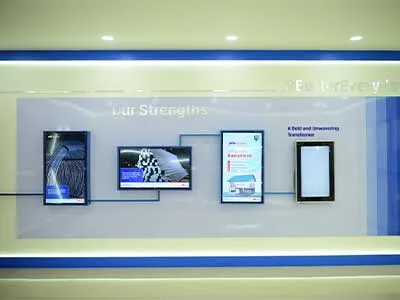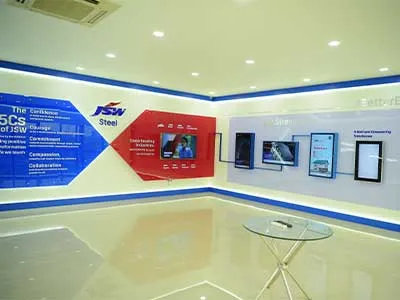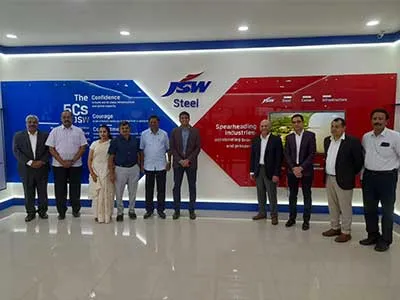 In House Brands
We deliver products from the leading brands in the Steel Industry.