We are the authorised distributor and supplier of JSW Colouron+ Roofing Sheets for more than 20 Years. We are the first choice to procure roofing materials in the marketplace. JSW Group is a major player in the steel industry. JSWSCPL is India's largest manufacturer and exporter of Coated Steel inbuild with the state of the art manufacturing facilities.
We supply TMT Bars sourced from the very well-known largest steel manufacturer "SAIL". We maintain the best synergy with SAIL for more than 50 Years. SAIL produces iron and steel at five integrated plants and three special steel plants, located principally in the eastern and central regions of India. SAIL manufactures and sells a broad range of steel products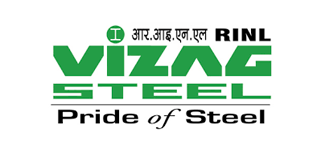 We take pride in contributing to gaining the market share of Vizag Steel since 1993. We deliver the best grade TMT Bars to our customers directly sourced from the plant. Vizag steel is the first shore-based Integrated Steel Plant in the country and is known for its quality products delighting the customers. It caters to the needs of diverse industrial sectors.
We are the authorized dealer and distributor of MACHO TMT, one of the pioneers in the Steel Industry. Macho TMT, a steel company from the Murugappa Group, contributing its steel solution to the industry for more than 122 years. Our steel partner holds the maximum market share with happy and satisfied customers across PAN India.