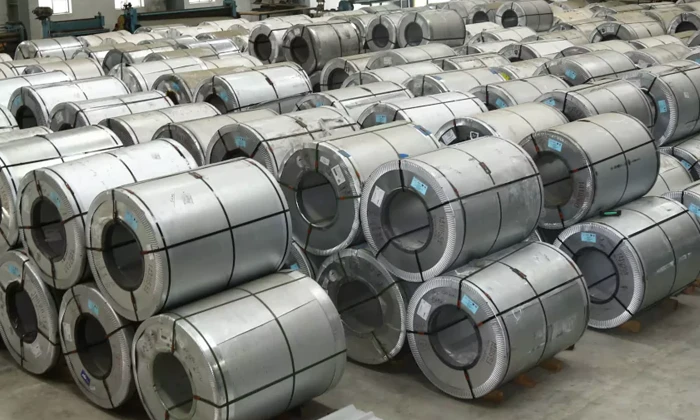 GP/GI Sheets/Coils
HH Iron and Steel is the house of steel solutions to fulfill your Galvanized Steel requirements under one roof. The fame and brand value of HHIS in the market are earned with our consistent and defect-free Galvanised Sheet offerings to our customers. We are the authorized Galvanized Steel Dealer/Distributor/Supplier of SAIL and JSW Steel. The GI Sheet is sourced from the industry's most valued and reputed manufacturers.
Galvanized Sheet from HHIS is renowned for its best value-adding element, holistically. We are the first and foremost choice of the engineers and people to make the best business transactions. HHIS Galvanized Steel is highly welcomed and preferred for its unparalleled quality. We assist our customers to generate more ROI with our offerings and the best deal on Galvanized Steel Coils.
The requirement for GP/GI Sheet varies depending on different aspects. HHIS eases our customers' concerns by offering Galvanized Steel in Sheets and Coils. HHIS Galvanized Sheet is rated as the ace in the GI Steel segment in the South Indian market. HHIS consistently practices stringent quality testing at every procurement stage to end delivery.
Zinc Coating is the most demanding fabrication process of a Galvanized Steel Sheet. HHIS merchandise Galvanized Sheet/Coil manufactured with the requisite level of zinc coatings. Our team does quality checks on each consignment, batch-by-batch, for the purchase order and inward fleet received from our vendors. HHIS is the people's reliable distributor of Galvanized Steel manufactured with durable zinc coats.
Galvanized Steel has an array of result-proven physical properties. Strength is one of the notable properties of a GI Coil. The fabrication techniques of GP Sheets feature maximum strength to withstand stress-strain developed when used in the composition of an end product. HHIS Galvanized Steel aligns with our customers' compressive and tensile strength requirements. The life expectancy of galvanized steel is directly correlated with a sheet's strength. GI Sheets/Coils from HHIS serve their functionality with everlasting strength, comparatively more than other GI Sheets available in the market.
HHIS Galvanized Steel is featured with the most demanding characteristics of deformations. People's attention towards the GI Sheet as it enhances and achieves the goals of utilizing the sheet to fabricate products in other different forms. The weldability and ductility of HHIS Galvanized Iron Sheets are assured with strength. The HHIS team ensures the uniform thickness of the GI Coil. Hence, the sheet utilized in fabricating other shapes with the predefined design detailing is accomplished. The workability of the GI Coil amplifies the fabrication of GI Steel Products.
The Galvanized Iron Sheets from HHIS are preferred in the construction and steel roofing industries to surpass various requirements. HHIS Galvanized Steel is preferred for its higher durability. The zinc coating acts as a protective layer safeguarding the Steel Sheet from deterioration. Technically, zinc exhibits the properties of higher corrosion resistance. HHIS is so peculiar in procuring GI Coils coated with zinc on the top and bottom surfaces of the sheets. Galvanized Iron Sheet from HHIS delivers corrosive resistant properties, ensuring consistent sheet functionality when subjected to changes in seasonal and climatic conditions.
Galvanized Sheet from HHIS is rated as the best cost-effective GI sheet in the market. The zinc coating of the GP Coil incurs low maintenance. Hence the maintenance cost is optimized to a greater extent. HHIS offers GI Coil of thickness ranging from 0.3 mm to 3 mm. When subjected to mechanical tensioning and compression, HHIS' Galvanized Iron Coil exhibits better elongation value without affecting the technical properties of a sheet. HHIS has catered to various industrial applications for supplying Galvanized Coil. As the Authorized Galvanized Steel Dealer/Distributor, we fulfill customers' requirements from small-scale to large-scale industries.
Specifications
IS:CLASS - 7, IS: CLASS-8 , IS:277
Features
Longer & Better Durability | Higher Tensile Strength | Better Elongation Value
width
Width (900, 1000, 1100, 1250, 1500 mm)
Available Sizes
0.30 mm to 3.0 mm
Make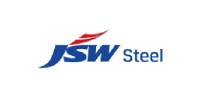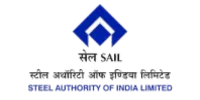 Frequently Asked Questions
Does HHIS merchandise Galvanized Sheets wholesale?
Yes. We offer GP/GI Sheets/Coils for wholesale price and bulk quantities.
To what geographies are the Galvanized Steel ready to transport?
We supply GI Sheets to customers across South India.
What are the brands HH Iron and Steel deals with for GI Coil?
We deal with the highly valued brands JSW Steel and SAIL.
What is the available width of Galvanized Steel at HHIS?
At HHIS, we offer GI Coil widths of 900 mm to 1500 mm to our customers.
Applications